Press Contact: Jeremy Cherson, Director of Communications
FOR IMMEDIATE RELEASE:
(INDIANAPOLIS, IN) – In response to the passage of SJR 1 through the Senate Corrections and Criminal Law committee, The Bail Project issued the following response:
"The Bail Project opposes Indiana SJR 1. As the U.S. Supreme Court emphasizes in US v. Salerno: "In our society, liberty is the norm, and detention prior to trial or without trial is the carefully limited exception." Although Indiana SRJ 1 is correct to take issue with the use of cash bail as a mechanism to detain rather than incentivize return to court, it does not establish proper procedural safeguards to limit overreliance on preventative detention without proper justification. Without accompanying revisions to Indiana law, the proposed resolution will undermine the individual right to pretrial liberty, erode due process, and likely lead to an increase in unnecessary incarceration."
Additional background information
Indiana is a qualified right-to-bail state, meaning that, anyone charged with any crime except murder or treason, will have bail set against them. Prior to 1996, bail was only used to address concerns about non-appearance. In 1996, the Indiana General Assembly enacted IC 35-33-8-1 and 4, which allowed the judge to consider public safety when setting amounts and conditions of bail as long as there was clear and convincing evidence.
Presently, there are a variety of existing statutes and a judicial rule (Rule 26) that govern the bail setting process, including provisions that relate to: a) the utilization of conditions of release (IC 35-33-8-3.2); b) the circumstances where there should be a presumption of release and c) the utilization and application of a risk assessment tool for bail setting (IC 35-33-8-3.8). Taken together, Indiana currently has a robust series of statutes to ensure that risk of flight and public safety are considered under the law and prior to any bail setting.
The issue, however, is that the state does not currently allow for the utilization of preventive detention in any instance. Where preventative detention is not permissible by law, judges often take matters into their own hands and set bail excessively, which makes cash bail a proxy for de facto detention. This has resulted in nearly a dozen lawsuits where the state supreme court has offered differing opinions on what constitutes "excessive bail." The lack of statutory clarity on excessive bail therefore means that the state will remain vulnerable to a variety of lawsuits. The amendment proposed with SJR 1 would remedy this liability, and potentially mitigate the use of excessive bail as a proxy for preventative detention.
However, the proposed resolution alone is insufficient. It is not accompanied by revisions to Indiana law governing the pretrial decision-making process and therefore the entire process of preventative detention would be subject to interpretation and potentially misuse and overuse. At present, and even if this resolution passes the General Assembly, neither the state nor the judiciary offer direction on how to make a determination to preventatively detain someone who is charged with murder or treason (which leaves one to assume that the default is to preventatively detain anyone charged with one of those crimes that fall within this now expanded list).
Following the near-silent process on preventative detention for these most serious charges, the proposed resolution also provides no instruction, establishes no due process protections, nor does it offer any rigorous guidelines that judges would be required to follow before detaining someone who represents a "public safety risk" of any sort. It is therefore insufficient to establish this type of constitutional change without simultaneously offering the limiting factors and rigorous procedural guidelines that must be required to ensure that the state is not in violation of US v. Salerno, which requires that preventative detention be the "carefully limited exception." The absence of due process protection or rigorous processes that require judges to use the least restrictive conditions necessary, to establish evidentiary thresholds for the evidence of public safety risk, and to establish rigorous processes for detention hearings means that the resolution will increase the states reliance on pretrial incarceration instead of alternatives.
Thank you for your valuable attention. The urgency and complication of the cash bail crisis requires meaningful participation to create real change – change that is only achieved through the support of readers like you. Please consider sharing this piece with your networks and donating what you can today to sustain our vital work.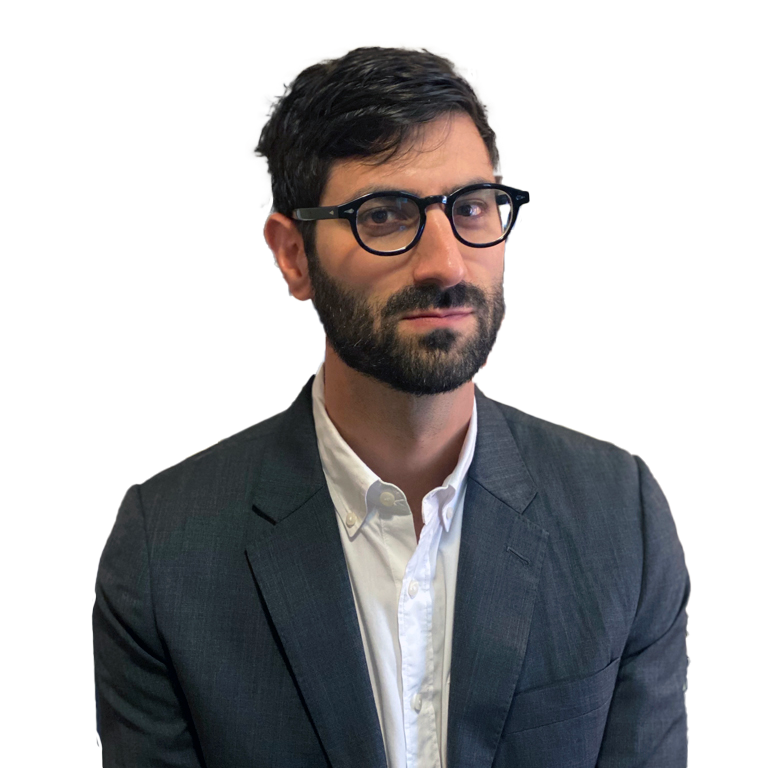 As the Director of Communications and Publications, Mr. Cherson directs the organization's communications, earned media and public relations, internal communications, and publications strategies. With more than fifteen years of experience in criminal justice reform, community-based research, government operations, and research and project management, Mr. Cherson joined The Bail Project in 2020 as the Senior Policy Advisor, where he helped develop the organization's policy team and oversaw several state and local-level advocacy campaigns. Before The Bail Project, Mr. Cherson served in several positions within the de Blasio administration at the New York City Mayor's Office of Criminal Justice, where his work included the development of the Mayor's Action Plan for Neighborhood Safety, a citywide community safety intervention grounded in the principles of participatory justice and where he also led the DOJ-funded Smart Defense Initiative to improve the administration and oversight of New York City's Assigned Counsel Plan. He received a B.S. in film and television from Boston University and an M.P.A. in public and nonprofit management and policy from New York University.