When people ask Linda** what she takes pride in most, she answers quickly: Her kids. Whether it's taking them to doctor's appointments, sports practice, or helping them with homework, Linda has devoted her life to raising her children. She's hands-on and fully embedded in their lives. It's what the single mother wished her own childhood was like. 
So when Linda noticed her 19-year-old son, Henry**, a star athlete on his high school football team, suddenly struggling to communicate and having difficulty expressing thoughts and emotions, she was determined to protect him no matter how difficult. "I'm focused on getting them a better life than I had, but me being the only person, I'm bombarded with everything," she said. "It's just me and the kids." 
Linda asked her son whether something had happened to him at school, but Henry refused to answer. Then the popular and outgoing teenager refused to start 11th grade. He isolated himself more each day, rarely speaking to anyone, even his brothers and sisters. Linda didn't know what to look for when it came to identifying a mental health care specialist for him, let alone finding someone affordable. Money was tight. Her resources were limited. And she didn't have anyone she could turn to for help. 
"Once upon a time I didn't have a car, so it was hard to get my kids to certain appointments. And his high school didn't give me advice," Linda, a Jacksonville native, said. "As far as talking to psychiatrists and things like that, I've never had to do that for my kids. I was new to this." 
But before Linda had the chance to find her son proper medical care, police arrested Henry after an alleged altercation with someone at a gas station. He was booked inside Duval County jail and prosecutors charged him with assault. In Jacksonville, as in many other places, a defendant is typically arraigned within 24 hours after arrest. During these so-called "first appearances," also known as "initial appearances," the state will typically announce formal charges, and a judge will advise the defendant about their right to legal counsel and set bail or other conditions for pretrial release. The expedited timing is meant to ensure that defendants, who at this stage are presumed innocent, don't languish in jail on unsubstantiated charges. But such first appearances often last only a few minutes. This isn't enough time for a judge to adequately evaluate someone like Henry — a compliant young man who couldn't advocate for himself or understand the court proceedings.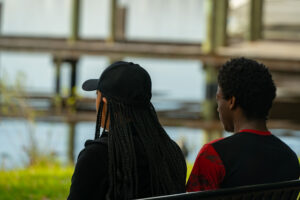 Henry was shuffled inside the basement courtroom without a lawyer being appointed to him. Dressed in an orange jumpsuit, he was queued up alongside dozens of other defendants. When it was his turn, Henry approached the podium and looked at the TV screen where the judge and prosecutor appeared on live video feed. Then, after only a few back-and-forths, it was over. Henry had pleaded guilty, and the judge sentenced him to probation. 
Given the setting and haste, neither the judge nor the prosecutor took the time to examine whether Henry fully understood the scope of the situation. Had the judge delved deeper and asked Henry more questions, it would have become clear that he didn't understand the importance of requesting a lawyer, the impact this charge could have on his future, or his right to have a trial by jury.  
The fact is that trials are rare. Studies show that at the state level about 95% of cases are resolved through plea bargains like Henry's, in which the defendant admits guilt in exchange for either a lighter sentence or lesser charge. But little did Henry know that he was taking on something that would fault him for the rest of his life. A criminal record could impact Henry's long-term ability to get housing and meaningful employment. A 2020 report published by the Brennan Center for Justice revealed that people who have been convicted of a misdemeanor see their annual earnings reduced by an average of 16 percent. That same study found that people who got a criminal record early in their lives earn about half as much annually as socioeconomically similar people who have not come in contact with the criminal justice system. 
After he was released, Linda refused to give up. She continued searching for people who might be able to provide insight or answers about his condition. Henry, meanwhile, tried his best to follow the conditions of his probation but ultimately was rearrested after allegedly violating a term set in his probation. A judge set his bail at $5,003. Jail was the last place Henry needed to be. But he had no way of contacting his mom. He couldn't remember her phone number. Luckily, The Bail Project stepped in just in time. We spoke to Henry, helped connect him to his mom, and posted his bail. While his case was pending, our Jacksonville team connected Linda to mental health service providers so that she could finally get Henry the care he deserved. 
"It was hard finding people who genuinely wanted to support him," Linda said. "But Vernon and The Bail Project team always called and kept in touch and let me know that they're there for us."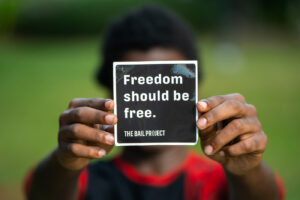 A little over two months later, Henry underwent a court-ordered competency evaluation where mental health professionals assess a defendant's capacity to understand the charges they face among other things. Following those results and the work of his public defender, a judge decided to dismiss Henry's probation violation charge. Had The Bail Project not provided bail assistance, Henry would have spent that entire time alone behind bars. 
These days, Henry prefers quiet time at home rather than going out. He watches football, plays video games, and listens to Tupac. Despite having endured such difficult times, Henry is appreciative and thankful for the relationships he's built with people along the way. And although Linda is still working to learn what happened to Henry, her unwavering and relentless support for her son has paid off. She's now in contact with a team of professionals devoted to helping her son. The pair remain as tight-knit as ever. She hopes Henry returns to school or finds a job in the near future. "He's a good kid. I'm hopeful he'll get back on track," Linda said. "I'm not trying to push him. I just don't want my son to be lost in this world." 
**Client's names have been changed to protect their privacy.  
I hope you were as moved by reading this story as I was while interviewing our client and writing it. We at The Bail Project are honored to provide a platform for our clients to share their experiences – but we are only able to do so because of the support of readers like you. If you found value in this story, please consider donating today. Every little bit helps.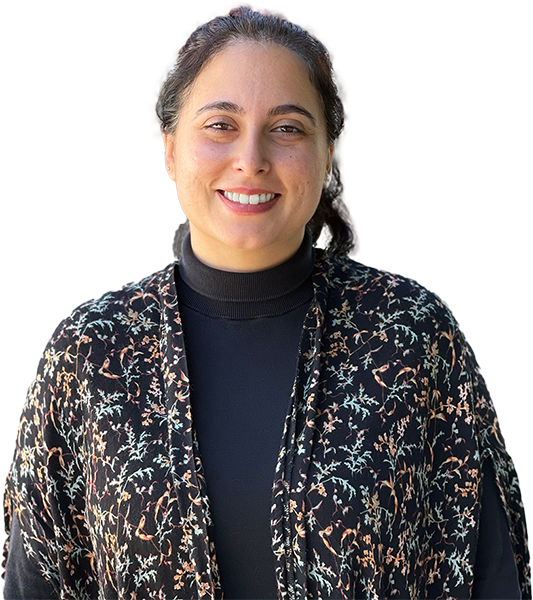 Melissa grew up in Los Angeles and attended the University of California, San Diego where she earned a Bachelor's degree in International Studies and Religion. She later moved to New York and Washington D.C., where she worked as a researcher and a reporter before going to Columbia University School of Journalism for her Master's degree. She moved back to Los Angeles in 2016 where she continued working as a reporter for several years. In her free time, you'll likely catch Melissa petting dogs, drinking wine or watching Seinfeld.