Press Contact: Jeremy Cherson, Director of Communications
FOR IMMEDIATE RELEASE:
(LOS ANGELES, CA)  – The Bail Project's Board of Directors has announced the appointment of David Gaspar as the new Chief Executive Officer of the national nonprofit organization. Gaspar is a veteran of the organization, having started as a Bail Disruptor before advancing into managerial and director positions within the organization.
Gaspar becomes the first formerly-incarcerated person to serve as CEO of The Bail Project. He will oversee all facets of the organization's work and guide it into its next stage of impact, leading the strategic planning, organizational management, programmatic development, external affairs, and fundraising for the organization. Gaspar's appointment comes at the end of an exhaustive nationwide search led by Koya Partners. He assumes his new role on March 6, 2023.
Gaspar will be the first to succeed Robin Steinberg, who founded The Bail Project and is retiring from her long, storied career leading justice reform efforts across the country. Over the course of  her 40-year career, Steinberg founded three additional high-impact organizations: The Bronx Defenders, The Bronx Freedom Fund, and Still She Rises. Steinberg will remain involved in The Bail Project as an Advisor and as a member of its Board of Directors.
"This work is very close to my heart," said David Gaspar, Incoming Chief Executive Officer of The Bail Project. "I grew up in a Mexican-American family that witnessed trauma, abuse, and incarceration. I have seen the cyclical nature of these issues and experienced them personally. Yet, I also believe deeply that the future is bright. Better systems of justice and social investment are possible. I am grateful and humbled by the opportunity to lead this impactful organization into its next chapter."
"There is nothing better than knowing something you have nurtured and loved will be in good hands when you step away so I couldn't be more thrilled to pass the torch of leadership to David," said Robin Steinberg the Founder and current CEO of The Bail Project.  "From the moment he joined The Bail Project as a Bail Disruptor to the day he became our National Director of Operations, David has led with intelligence, passion and strategic thinking. He is beloved and respected by our entire staff and will guide The Bail Project with integrity, credibility and a laser-like focus on the people and communities we serve. He is a quiet force for change so watch out world — the best is yet to come!"
"Under Robin Steinberg's leadership The Bail Project has already freed tens of thousands of Americans from unjust incarceration and built a best in class team dedicated to ending mass incarceration," said Michael Novogratz, Board Chair for The Bail Project and CEO of Galaxy Investment Partners. "David has been an invaluable part of that team as The Bail Project's National Director of Operations and I couldn't think of a better leader to continue this critical work in The Bail Project's next phase than David. As CEO he will bring direct experience with the justice system, over a decade in the criminal justice reform movement, and deep knowledge of The Bail Project."
"I'm thrilled to see David Gaspar take on the leadership of The Bail Project, and succeed the iconoclastic leadership of Robin Steinberg," said Vincent Southerland, Assistant Professor of Clinical Law and Co-Faculty Director of the Center on Race, Inequality and the Law at the New York University School of Law. "David's life experiences, unwavering commitment to social and racial justice, strategic vision, and intimate knowledge of the challenges facing those The Bail Project serves make him uniquely qualified to step into this role. I look forward to seeing him expand and deepen The Bail Project's work for years to come."
"The appointment of David Gaspar as CEO of this vital organization sends a clear signal to the practitioners and advocates working in the field of criminal justice reform," said DeAnna Hoskins, President and CEO of JustLeadership USA. "People who have been directly impacted not only have the necessary knowledge, skills and abilities to succeed, they also have  the expertise we need to drive and sustain the change we all seek."
"David's passion, courage, and commitment are truly remarkable," said Brandon Buskey, Director of the Criminal Law Reform Project at the ACLU.  "His rise to Chief Executive Officer is a testament to the power of investing in those who are directly impacted by the systems we are trying to dismantle. The Bail Project is fortunate to have such an extraordinary leader as it moves into a new phase that seeks to leverage its insights, evidence and best practices to pursue systemic reforms in the movement for pretrial justice."
"I celebrate The Bail Project's selection of David Gaspar as its CEO," said Bernice Corley, Executive Director of the Indiana Public Defense Counsel. "David is an inspiration. He has overcome many of life's challenges with excellence. Not satisfied with success for himself alone, David has reached back in his personal and professional life to bring others suffering system impacts with him. The work of The Bail Project is David's calling."
"David Gaspar is an exceptional talent and leader in the movement for criminal justice reform," said Insha Rahman, Vice President of Advocacy and Partnerships at the Vera Institute of Justice. "The Bail Project's impact and solutions-based advocacy for a fairer pretrial justice system will be informed and enhanced by his experience, strategic thinking and dedication to the people and communities directly impacted by the criminal legal system. This is an exciting time for The Bail Project and I look forward to working in partnership with David as we reimagine our criminal legal system together."
"David Gaspar's story is a redemption story," said Dru Argawal, CEO of True Brands. "We hired him for True Brands after a very difficult time in his life. He came from family and life circumstances that should have beaten him down but through sheer determination, he rose to become the manager of our distribution center with almost 100 people. He's an inspiration for all those who don't know their true potential."
"In naming David Gaspar as the next CEO, The Bail Project will be led by a calm and steady force who knows firsthand the harms of the pretrial and criminal legal systems," said Kanya Bennett, Managing Director of Government Affairs at the Leadership Conference on Civil and Human Rights. "David is that powerful human story that should compel all of us to reimagine justice and public safety in America. The Bail Project should be applauded for elevating one of its own, with David previously serving as the National Director of Operations."
"Gaspar's journey illustrates the extraordinary potential that exists for those who have been directly impacted by our criminal legal system to become change makers and leaders," said Twyla Carter, Attorney-in-Chief and CEO of The Legal Aid Society. "His hard work, dedication, and personal experiences will add tremendous value to The Bail Project's leadership team where he'll continue his work to build a future for those who have been impacted by the criminal legal system to be valued and supported in meaningful ways."
Thank you for your valuable attention. The urgency and complication of the cash bail crisis requires meaningful participation to create real change – change that is only achieved through the support of readers like you. Please consider sharing this piece with your networks and donating what you can today to sustain our vital work.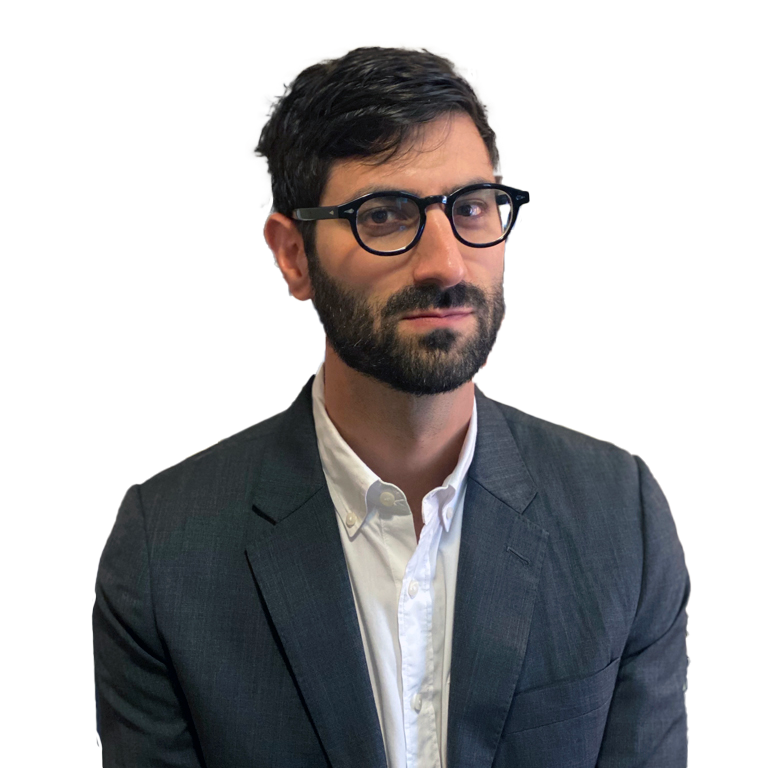 As the Director of Communications and Publications, Mr. Cherson directs the organization's communications, earned media and public relations, internal communications, and publications strategies. With more than fifteen years of experience in criminal justice reform, community-based research, government operations, and research and project management, Mr. Cherson joined The Bail Project in 2020 as the Senior Policy Advisor, where he helped develop the organization's policy team and oversaw several state and local-level advocacy campaigns. Before The Bail Project, Mr. Cherson served in several positions within the de Blasio administration at the New York City Mayor's Office of Criminal Justice, where his work included the development of the Mayor's Action Plan for Neighborhood Safety, a citywide community safety intervention grounded in the principles of participatory justice and where he also led the DOJ-funded Smart Defense Initiative to improve the administration and oversight of New York City's Assigned Counsel Plan. He received a B.S. in film and television from Boston University and an M.P.A. in public and nonprofit management and policy from New York University.