Every year, Ohio State and Michigan's football game – better known as The Game to avid followers – arrives with national anticipation. Once ranked by ESPN as the biggest sports rivalry in the country, the stakes are, again, high: the winner will determine the Big Ten East line-up. But this time, Michigan has a secret weapon to beating Ohio – not necessarily on the field, but through their state house by passing bail reform.
Any Given Saturday
Across the country, 7 million people are sent to jail each year. On any given day, more than 60% of them are there because they cannot afford the cash bail amount required for their release before any conviction. Thus, cash bail creates a two-tiered system of justice, one where those who can't afford the price of their freedom experience the horrifying realities of being behind bars and the collateral effects of incarceration — loss of employment, housing insecurity, and disconnection from family and community – and another for those with money, where they may never spend a single day in jail.
Cash bail also exacerbates racial disparities within the criminal justice system. Data shows that judges often set bail more often and at higher rates for people of color, particularly Black people. When comparing Black and white individuals in one study, Black defendants were more likely to be assigned bail, and on average, those bail amounts were $7,280 higher.
The economic consequences of cash bail are felt by everyone: taxpayers spend $14 billion each year to incarcerate legally innocent people. When factoring in the impact of pretrial detention on families, communities, and society, the true economic cost of this system has been estimated to approach $140 billion annually.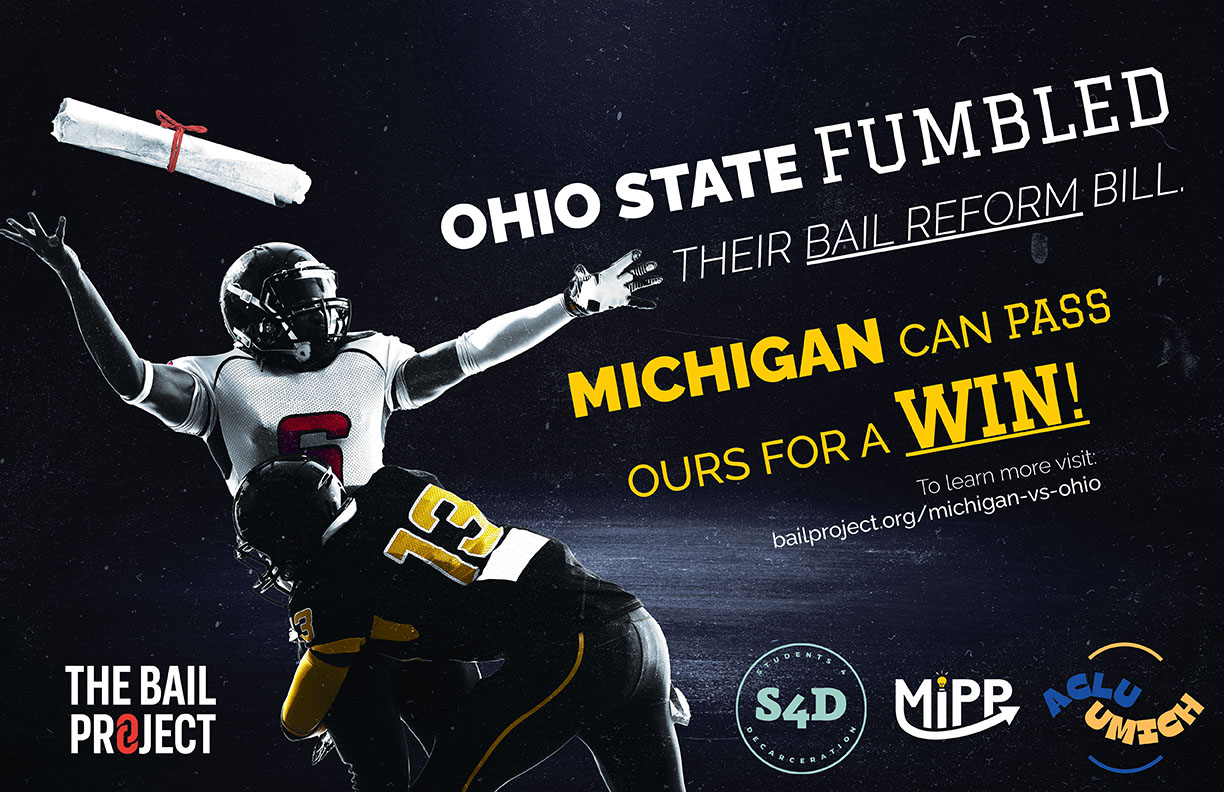 Sign as seen on the University of Michigan campus endorsed by Students 4 Decarceration, the Michigan Institute for Progressive Policy, and the American Civil Liberties Union Undergraduate Chapter.
Ohio's Fumble
In 2021 and again in 2022, a bipartisan group of lawmakers and community stakeholders worked together in Ohio to drive a cash bail solution down the field by introducing HB 315. The bill would have limited the use of cash bail, and when applied, allowed judges to consider a person's ability to pay before setting their bail amount. HB 315 would have dramatically reduced the number of people held in jail simply because they are poor.
Unfortunately, the Ohio legislature fumbled their opportunity. Not only did they fail to pass HB 315, they doubled-down on a bad play. Instead of smart bail reform, lawmakers introduced Issue 1, a ballot initiative that allowed judges to set excessive bail by using cash as a proxy for safety. Voters passed the change to their state constitution, and Ohio, in essence, enshrined a practice where someone is "guilty until proven wealthy" over true bail reform. The result, unfortunately, is many more Ohioans will be unnecessarily detained.
Michigan's Key Play
While the Wolverines and Buckeyes prepare for their annual showdown, Michigan's legislature may hold the secret weapon, at least off the field: a bipartisan bill package (HBs 4655-4662) that would reform the system to allow judges to generally release people pretrial to await trial from home unless there is a significant reason to impose cash bail as a more appropriate condition to this release. If cash bail is determined appropriate, its use requires consideration of a person's ability to pay before setting a price tag on their freedom.
These bills are the key play against Ohio, allowing Michigan to do what Ohio couldn't: score a game-winning touchdown with bail reform. Tackling the cash bail crisis would not only send a clear message to Ohio ("Ole!"), if passed, these bills would also reduce the use and amount of cash bail set against most people, end cycles of poverty that the cash bail system supports, and reduce the high costs of unnecessary incarceration. With clear eyes and full hearts, the state's lawmakers can ensure that Michigan can't lose.
Thank you for reading and your willingness to engage in a complicated and urgent issue. In addition to providing immediate relief by offering bail assistance, we at The Bail Project are working to advance systemic change. Policy change doesn't happen without the support of people like you. If you found value in this article, please consider taking action today by donating.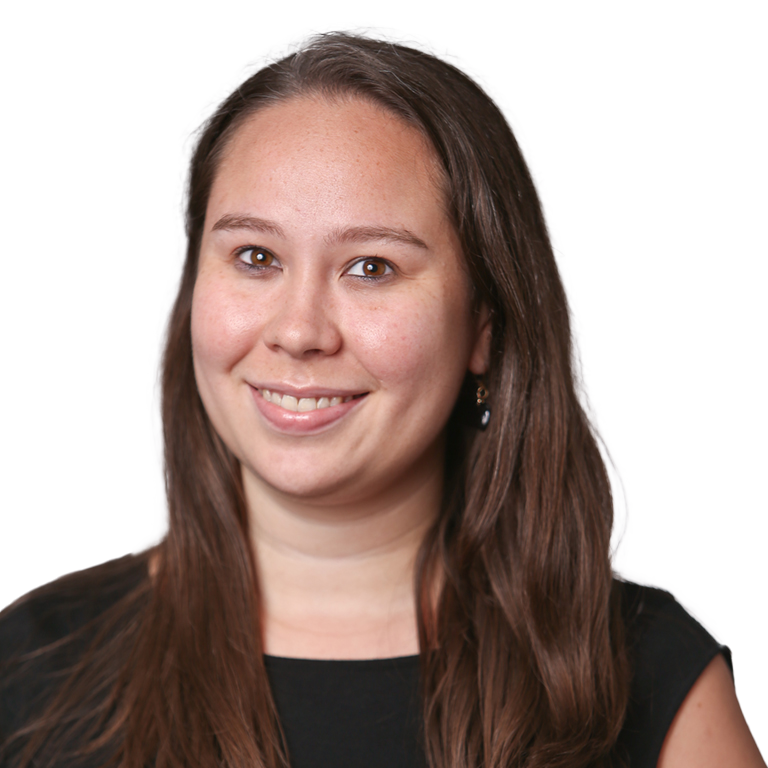 Nicole most recently served as an Advocacy & Policy Counsel in the ACLU's Campaign for Smart Justice, where she worked in states across the country to cut the number of people behind bars in half while challenging racism in the criminal legal system. Prior to joining the ACLU, Nicole served as Counsel and Senior Manager in the Justice Program at the Brennan Center for Justice at NYU School of Law, and for their project Law Enforcement Leaders to Reduce Crime & Incarceration. Nicole spearheaded campaigns to end mass incarceration by advocating for more fair crime policy and practices federally and in states. Nicole holds an undergraduate degree in history from the University of Massachusetts-Amherst, and earned her law degree from Fordham University School of Law.