The U.S. is often called the land of the free. Still, many systems in America, like the justice system, are heavily influenced by money. Here, the more money you have, the more opportunities, resources, and access to justice you're likely to get.
You must have come across bail money in jokes or idioms. Maybe you've seen a TV character trying to make bail, or maybe you have 'bailed' a friend out of an awkward situation. Regardless, bail isn't a joking matter. A lot of people don't completely understand how bail actually works within our criminal justice system.
The cash bail system has seen the movement of thousands of dollars over the years, promising that individuals who pay a bail amount will faithfully return to court. Originally, this was an innocuous idea, but over time, the practice has turned into something else – it's begun to criminalize poverty. So how does this work? Where does all this bail money actually go, and how does it affect a person's right to justice? Let's track the life of a bail amount to find out.
When someone is arrested, the decision to allow bail and the bail amount lies with the judge. If the judge grants bail, the defendant can pay the set amount directly to the court to secure their release from jail until the trial date. Once the trial ends, regardless of the outcome – whether found guilty or innocent, whether the charges are dropped or the case is dismissed – the person gets the bail money back. Yes, you heard it right. No matter if you are guilty or not, you get your bail money back.
However, in some scenarios this process contains loopholes ending with bail money only partially refunded or not returned at all. The U.S. Constitution asserts that "excessive bail" shall not be imposed, yet judges routinely set bail at levels that are unaffordable for most. This scenario leaves individuals with limited options: remain in jail awaiting trial, plead guilty falsely or prematurely to escape detention, or engage a bail bondsman to post their bail. Using a bail bondsman, however, results in a non-refundable 10% fee in exchange for the bail payment. Once the case concludes, the bondsman scoops a profit and neither the incarcerated person nor their families receive any of the bail money. This situation emphasizes the tremendous influence socio-economic status has on the path to justice.
There's another angle of this issue – the fines and fees attached to a case separate from the bail amount. In states like Florida, these penalties and costs are so bloated that a full bail refund is nearly unheard-of. The sad truth is that most people in pretrial detention can't afford bail, and the little money they can scrape together to pay a bondsman is money lost forever. Whether you will get your bail money back depends on who pays it and where it's paid, not guilt or innocence.
The Bail Project is dedicated to establishing an equitable system that eliminates financial requirements from the justice process. However, we first need a temporary fix to deal with the current cash bail crisis. We've established a national revolving bail fund to support as many people as we can who are trapped in the poverty-incarceration cycle.
Bail was initially meant to ensure defendants return to court, but our model demonstrates that people don't require financial motivation to appear.
Our clients, without any financial pull, return to over 90% of their court dates.
Instead of watching bail money vanish, our focus should be on directly funding communities that are truly in need. Doing so would enable these neighborhoods to maintain robust social services, which could help deter involvement with the criminal justice system before it even begins.
Our thriving justice system should not depend on the ebb and flow of monetary incentives or refunds. What it should lean on are decisions firmly rooted in credible evidence, and on the principle that everyone, no matter their income, has an equal chance at justice.
I appreciate you reading what I've written. As you can see, we don't stop at bailing people out. Our issue awareness and public education work is essential to achieving our vision of systems change. This work is sustained by the support of readers like you. If you found value in this article, please consider sharing on social media and becoming a donor today!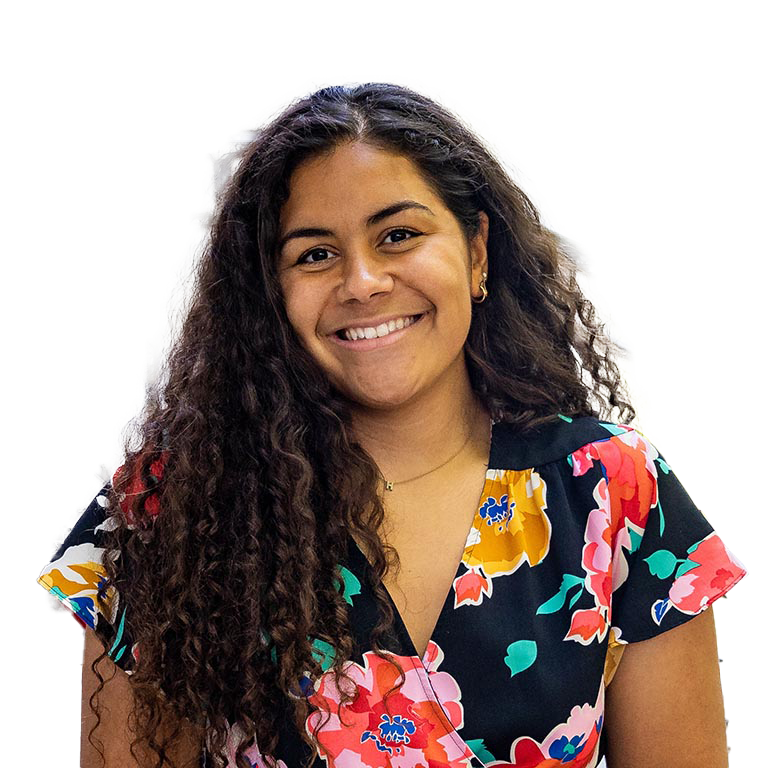 Hannah Webster (she/her/hers) is the Manager of Digital Engagement at The Bail Project. As the Manager of Digital Engagement, Ms. Webster is responsible for creating content for social media platforms, leading the social media strategy, and managing the website's news feed. Before joining The Bail Project, Ms. Webster was a Marketing Coordinator for Collins + Co. where she used her keen eye for design to bring brands' social media and website concepts to life for various commercial real estate and hospitality clients. Ms. Webster received her B.A. in strategic communications from Elon University.