Read the Louisville Transition Report
Press Contact: Jeremy Cherson, Director of Communications
FOR IMMEDIATE RELEASE:
(LOUISVILLE, KY)  – The Bail Project formally announced today its decision to shift strategy in Louisville to an advocacy-first approach focused on changing the laws, policies, and programs that govern the state's pretrial systems. In the coming years, The Bail Project will redouble its efforts to engage key system stakeholders, lawmakers, members of the judiciary, and other elected officials in Louisville and Kentucky to advocate for reasonable pretrial reforms that minimize the use of cash bail, while promoting a system of pretrial justice that is fairer, more equitable and more effective. The Bail Project will continue to provide supportive services to all existing clients until their cases are closed. 
"Over the past five years of our work in Louisville, we have helped more than 4,200 low-income Kentuckians and amassed extensive, unparalleled evidence that most people return to court at high rates without the financial incentive of bail," said David Gaspar, Chief Executive Officer of The Bail Project. "Armed with this evidence, The Bail Project now stands ready to make its case to state and local governments that cash bail is an unnecessary part of an effective pretrial system, and to collaborate in creating long-term solutions." 
This announcement comes after five years of direct service provision in Louisville, which included free bail assistance to low-income Kentuckians and supportive services like court notifications, travel assistance, and referrals to voluntary social services like employment assistance, supportive housing, and clinical services for mental illnesses and substance dependence. As a result of this shift, The Bail Project's Louisville branch will cease accepting referrals for bail assistance on July 10, 2023, moving instead to an approach organized around public education and persuading policymakers to adopt practical reforms that do not rely on cash bail. The Bail Project will continue to provide direct services and free bail assistance in nearly 20 jurisdictions around the country. 
"Since 2018, The Bail Project's Louisville branch has facilitated the release of more than 4,200 legally innocent individuals, more than three times the current daily population of the Louisville Metro jail," said Erin George, National Director of Policy at The Bail Project. "But the objective of providing free bail assistance at this scale is not to institutionalize the role of a nonprofit in narrowing the inequities of cash bail. At the end of the day, this is a systemic problem that requires government action. Based on our learnings from the past few years, we stand ready to work with stakeholders to implement better, more humane, and more effective alternatives."
The Bail Project also released a new report which enumerates various recommendations to improve the state and local pretrial system. In addition to providing key information about the pretrial system in Kentucky, as well as information on the organization's clients and their case characteristics, the report highlights the fact that, without any of their own money on the line and with only the provision of supportive services, The Bail Project's clients returned to more than 91% of their court dates.
"With basic support, our Louisville clients – individuals who would have otherwise been jailed pretrial as the result of unaffordable bail – have made 91% of their court appearances and attended more than 16,000 court dates," said Carrie Cole, Louisville Operations Manager for The Bail Project. "Our work demonstrates the potential success of a pretrial system that relies on supportive services such as court reminders, transportation assistance, as well as voluntary referrals to housing, employment, mental health, and drug treatment services rather than on money bail."
Thank you for your valuable attention. The urgency and complication of the cash bail crisis requires meaningful participation to create real change – change that is only achieved through the support of readers like you. Please consider sharing this piece with your networks and donating what you can today to sustain our vital work.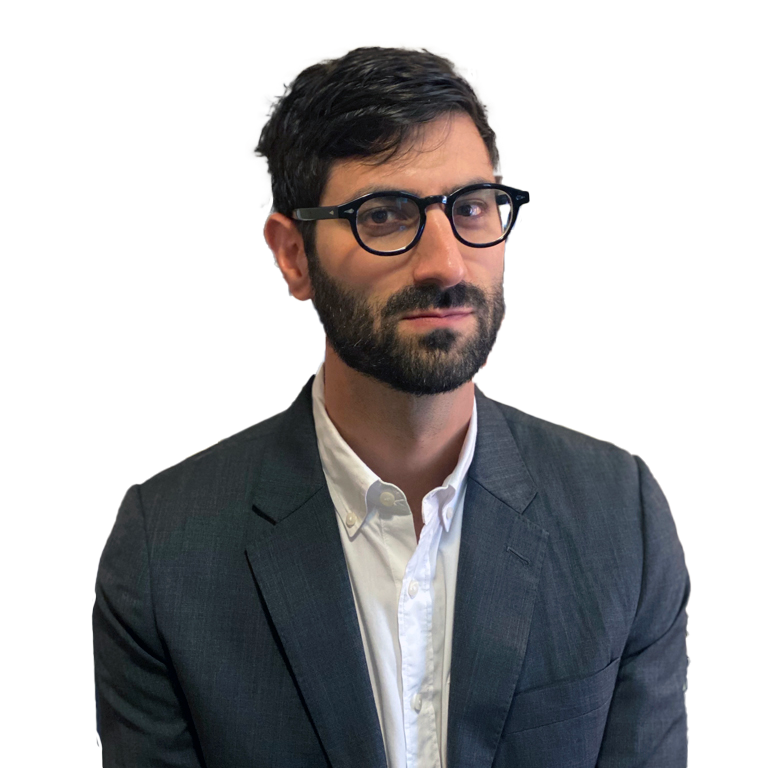 As the Director of Communications and Publications, Mr. Cherson directs the organization's communications, earned media and public relations, internal communications, and publications strategies. With more than fifteen years of experience in criminal justice reform, community-based research, government operations, and research and project management, Mr. Cherson joined The Bail Project in 2020 as the Senior Policy Advisor, where he helped develop the organization's policy team and oversaw several state and local-level advocacy campaigns. Before The Bail Project, Mr. Cherson served in several positions within the de Blasio administration at the New York City Mayor's Office of Criminal Justice, where his work included the development of the Mayor's Action Plan for Neighborhood Safety, a citywide community safety intervention grounded in the principles of participatory justice and where he also led the DOJ-funded Smart Defense Initiative to improve the administration and oversight of New York City's Assigned Counsel Plan. He received a B.S. in film and television from Boston University and an M.P.A. in public and nonprofit management and policy from New York University.