It's not every day you hear a Bronx Criminal Court judge quoting The Grateful Dead in a bail decision. But for us at The Bail Project, it wasn't a surprise. Why? Because music, from the evocative melodies of the Grateful Dead to the revolutionary beats of modern artists, has always been intertwined with social issues, especially the fight for bail reform.
Delving into the Dead's "Truckin'" from the 1970 album American Beauty takes us back to New Orleans. The band's infamous arrest on Bourbon Street for drug charges became an iconic event. While the charges were later dropped, the Grateful Dead, true to their spirit, held a benefit concert to raise bail money for fellow artists, reinforcing that every individual has the right to a fair trial.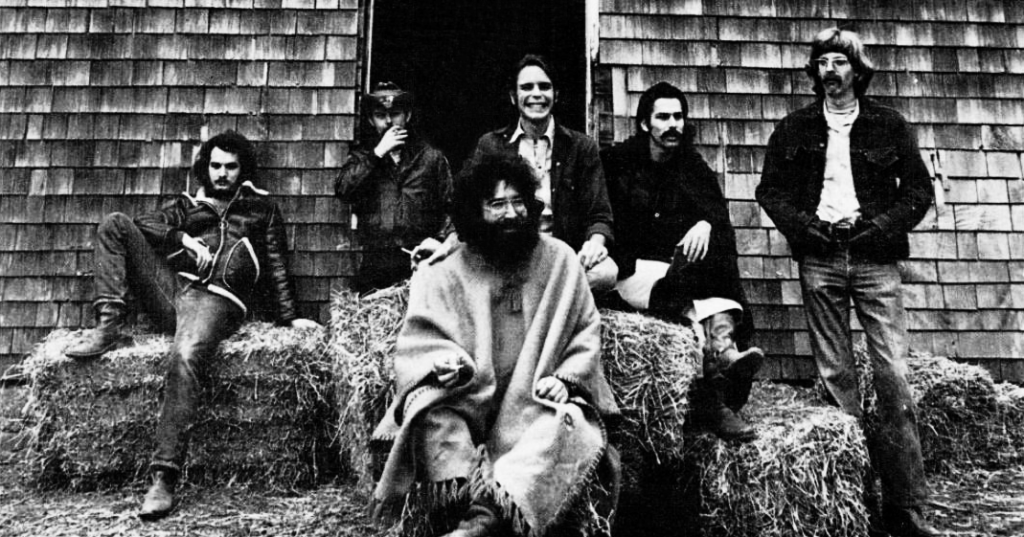 While this story might be etched in Deadhead lore, the Grateful Dead's association with bail funds wasn't just a reactive response to their own experiences. Before their New Orleans incident, they were already knee-deep in such causes. In 1969, they played a pivotal role in raising bail money for protestors involved in the People's Park Protest through a benefit concert. This shows their longstanding commitment to ensuring that justice isn't just reserved for those who can afford it.
Music transcends time, and so does the message of justice. Fast forward to 2015, Beyoncé and Jay-Z weren't just penning lyrics about societal issues but actively intervening. During the Baltimore and Ferguson demonstrations against police brutality, they reportedly spent substantial amounts to bail out protestors. That isn't just an act of generosity but a powerful statement against the punitive nature of the bail system.
In today's music scene, Lil Nas X stands out not only for his groundbreaking tracks but also for his unwavering advocacy. In collaboration with The Bail Project, he founded The Bail X Fund. In true Lil Nas X fashion, he cleverly used a baby registry alongside his hit song "Industry Baby" to raise donations to pay people's bail. But he didn't stop there. He also used his platform to encourage other artists to join him and The Bail Project in the fight for equal justice.
This wave of support isn't limited to just a few names. Margo Price, Wallows, Lauren Jauregui, HAIM, Maverick City Music, Mozzy, Phoebe Bridgers, and Kim Gordon, among others, have all joined the chorus in support of The Bail Project. John Legend has been a longtime member of our advisory board. And adding to the narrative, we recently teamed up with Dominic Fike to address Florida's troubling pretrial system, drawing attention to the state's bail crisis and its harsh fines and fees, making full bail refunds impossible for many Floridians.
So, why does the backing of these musical giants matter? Beyond the harmonies and catchy lyrics, music unites. When artists voice their concerns, fans listen, transforming a relatively hidden issue into a national dialogue. Through concerts, albums, and merchandise, they channel resources to frontline organizations, amplifying the voices of those often drowned out by systemic inequalities.
As you hum along to a Grateful Dead's "Truckin'" or get lost in Dominic Fike's new anthem "Dancing in the Courthouse", remember that behind every note lies a deeper message. These artists, past and present, aren't just creating tunes but catalyzing change, reminding us that the presumption of innocence should be a right, not a privilege.
In the age of streaming and digital media, every share, like, and playlist addition can amplify this message of reform. As listeners, we too can join this musical resistance. By supporting and echoing the calls of these artists, we not only appreciate art but participate in a movement, striking chords against systemic injustices, one note – and one bailout – at a time.
Thank you for engaging with our content. People like you make a better world possible – a world where justice is not determined by someone's wealth. The Bail Project is not only an immediate lifeline for people held on unaffordable cash bail, but a growing megaphone for public education and social change. If you have the means and found value in our content, please consider becoming a donor today.
As the Director of Creative and Marketing, Soper oversees all aspects of The Bail Project's marketing strategy and content development and is responsible for accelerating systems change through brand recognition and public education nationwide. Since joining the organization in 2018, she has driven web, video, and social media innovation, cultivating an in-house creative team and establishing the Creative and Marketing Department. Soper has over a decade of leadership in nonprofit strategic communications, having served as Communications Director at Dignity and Power Now and as College Campaigns Strategist for the People for the Ethical Treatment of Animals (PETA). A champion for expanding access to digital assets for activists and movements, Soper founded her own company in 2016 to provide subsidized web development and creative multimedia to disadvantaged organizations. She began her advocacy career leading teams on the ground, furthering public awareness on large scale concert tours and creating institutional change at over 100 colleges and universities nationwide. Her public speaking, writing, photography, video, and web features have been featured by a wide range of outlets, including USA Today, The Los Angeles Times, and NPR.