Across the country, 7 million people are sent to jail each year. Of those in jail on any given day, more than 60% are there because they cannot afford the cash bail amount required for their release. While legally innocent, those unable to afford bail often remain in custody for 30 days, and sometimes well beyond a year, awaiting their trials. People of color, particularly Black individuals, are more likely to receive higher bail amounts and accordingly experience longer lengths of stay in jail. Those who can't afford bail experience the collateral effects of incarceration — the loss of employment, housing insecurity, and disconnection from family and community — effectively serving a sentence before being found guilty or convicted of any crimes. In contrast, those with access to financial resources might never spend a single day in jail because they are released immediately upon bail payment to resume their lives and resolve their legal cases outside of jail walls.
You would be hard-pressed to find data and reporting in your state on those who must pay bail for their release and their subsequent court outcomes. Without this information, the core rationale of cash bail, that a deposit is needed to ensure people will return to court, is purely speculative. Today, most U.S. government institutions monitor racial/ethnic and gender disparities related to their services or policies. However, ask your local representative, judge, or sheriff for information on racial/ethnic differences in jail populations due to cash bail policies, and you'll come back empty-handed. Understanding the efficacy of cash bail is essential because it has undeniably driven the growth in jail populations. In an era where big-data tracking and advanced analytics is easily achieved, the lack of government transparency on cash bail and its consequences is irresponsible.
At The Bail Project, we understand the relationship between effective policy and information sharing. High-quality data helps policymakers make good decisions. Our position that cash bail is unjust and unnecessary is informed by our data collection and monitoring.
Over the past five years, we have provided free bail assistance to 27,856 individuals who could not afford the cash bail set as a condition for their release. Our clients are similar to the pretrial population nationwide. All of them have bail amounts set against them that are well beyond their reach, and without our intervention, they would have remained unnecessarily incarcerated because of poverty. Seventy-seven percent of our clients are male. Sixty-nine percent are people of color. More than 40% report a history of substance misuse, and over 30% face mental health challenges. We've collected data on our clients in over 30 cities as diverse as Atlanta, Phoenix, St. Louis, Cleveland, Northwest Arkansas, and tribal lands in Flathead, Montana. Our data tracking shows that the assumption that cash bail is needed to ensure people will show back up in court is false. Our monitoring indicates that The Bail Project clients returned to over 91% of their court appearances, attending 101,639 individual court dates. This court appearance data proves that most individuals – across demographics, geographic regions, and behavioral health needs – return to court to resolve their legal cases without any of their own money on the line, laying waste to the idea that a financial incentive like cash bail is needed.
The Bail Project analyzes data that most jail and court systems can access but underutilize. We monitor this data to advocate for our clients and raise questions about financial waste and mismanagement. While our clients had successful return-to-court rates, the harsh truth is that most would have remained in custody without The Bail Project's assistance until their cases were resolved. Without our support, people would have spent approximately 1,184,048 more days in local jails, costing taxpayers over 92 million dollars to incarcerate people who are legally presumed innocent.
Cash bail undermines the presumption of innocence and costs taxpayers billions each year. Such an extreme intervention requires evidence to demonstrate worth and effectiveness. At The Bail Project, we understand our responsibility to provide data regarding our free bail assistance and client outcomes. Shouldn't we expect the same accountability from our criminal legal system?
Thank you for reading. The Bail Project is a 501(c)(3) nonprofit organization that is only able to provide direct services and sustain systems change work through donations from people like you. If you found value in this article, please consider supporting our work today.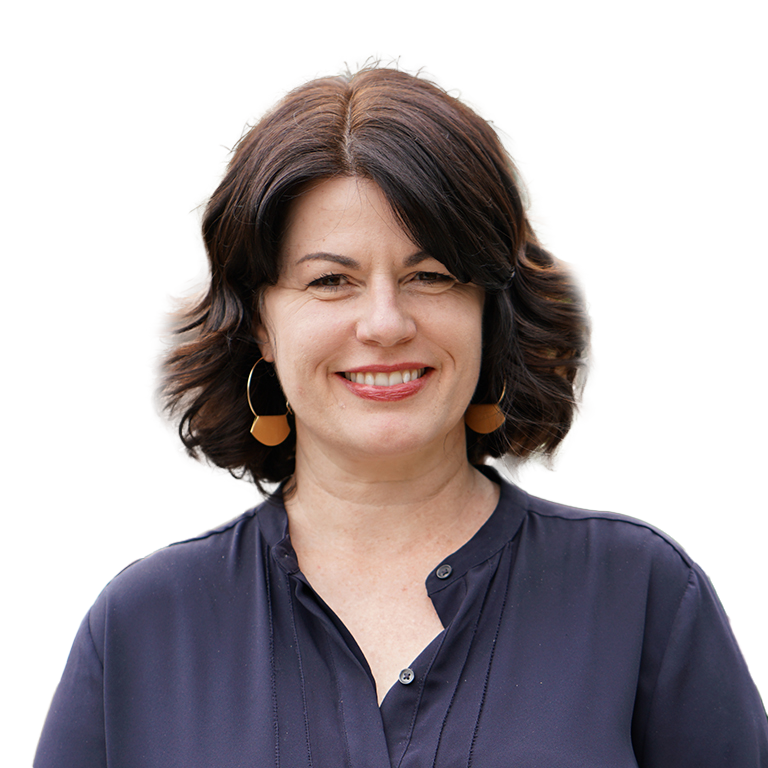 As the Chief Data and Program Innovation Officer, Dr. Watford ensures that The Bail Project provides transparent data and innovative programs to inform and disrupt current data gaps in the criminal legal field. In this role, Dr. Watford oversees research and evaluation, data analytics and insights, data infrastructure, and program development and innovation. Before joining The Bail Project, Dr. Watford was the Senior Director of Research and Evaluation at the Youth Policy Institute, where she measured the collective impact of programs designed to empower students and families in high-poverty communities throughout Los Angeles. She teaches courses in research methodologies and program evaluation at California State University - Northridge. She received her M.A. in education and her Ph.D. in social sciences and comparative education, both from the University of California Los Angeles.