Press Contact: Jeremy Cherson, Director of Communications
FOR IMMEDIATE RELEASE:
(MADISON, WISCONSIN) – In response to the decision by the Wisconsin electorate to change the state constitution to expand the use of cash bail, The Bail Project issued the following statement:
"Wisconsin took a step in the wrong direction yesterday by choosing to amend the state constitution to expand the circumstances under which cash bail can be used. Cash bail has no place in a justice system that promises equal justice under the law. When cash bail is used, people who have financial resources to pay bail are released, and people who lack those financial resources remain incarcerated. This is a two-tier system of justice. The United States is one of two countries in the world that is dominated by a commercial for-profit bail bond industry. Other countries have gone the route of eliminating these services altogether for good reason: Cash bail – especially when it is maximized for profit by a commercial industry – distorts the equality of justice that is presumed to exist within our criminal justice system and disadvantages the most vulnerable among us.
Despite what many voters in Wisconsin have been misled to believe, cash bail offers no public safety protections. With this constitutional change, there will still be people who can pay any bail amount set against them; once they've done so and are released, they can harm another person should they choose to do so. While violent crime committed by people released pretrial is rare – estimates show that less than 3% of the highest risk people released pretrial are rearrested on a new violent criminal arrest – in Wisconsin, people will still pay bail and be rearrested for new crimes, including violent ones. When some people are driven to hurt others, no amount of money can prevent them from doing so. And cash bail offers no solution to this problem.
Cash bail creates a cascade of consequences. People who pose no danger to the community will be incarcerated simply because they cannot afford to pay bail amounts set against them. As a result of pretrial incarceration, people stand to risk losing their jobs, their homes, and custody of their children. Those with preexisting mental health conditions and addictions will struggle to stabilize themselves and advance their recoveries inside jail. They will experience less favorable court outcomes than people who are released because many accept plea deals simply to escape traumatizing jail conditions. And the cost to taxpayers of maintaining the state's already overcrowded jails is immense.
Wisconsin's lawmakers have taken the easy way out by expanding access to cash bail instead of going through the difficult process of holistically reforming the pretrial system and getting to the root causes of crime that lead to justice system involvement in the first place. With this change, the for-profit bail bonds industry will take advantage of even more Wisconsinites who are struggling with debt and poverty, and we will be forcing more people to make an impossible choice between the pretrial freedom of their loved ones and having enough money in their bank accounts to buy groceries.
What will happen as a result of this amendment is that more and more people, disproportionately from low-income communities and communities of color, will have bail set at amounts that they cannot pay, leading to their indefinite detention, and resulting in worsened court outcomes, broken lives, strained families, and weakened communities. If we are truly committed to improving our justice system and closing the revolving door of incarceration, we need to start by reforming the pretrial process so that money is not a proxy for public safety."
Thank you for your valuable attention. The urgency and complication of the cash bail crisis requires meaningful participation to create real change – change that is only achieved through the support of readers like you. Please consider sharing this piece with your networks and donating what you can today to sustain our vital work.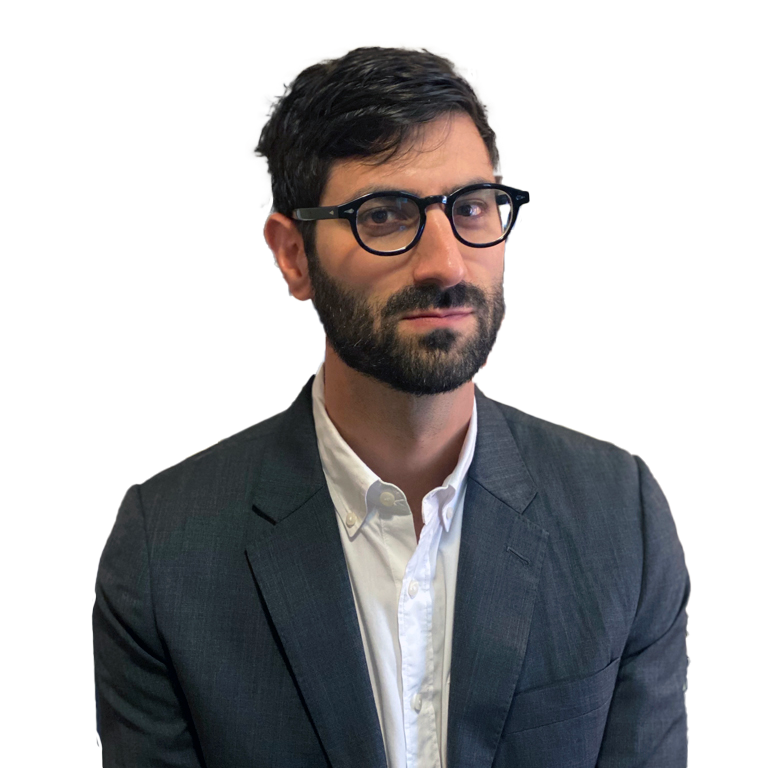 As the Director of Communications and Publications, Mr. Cherson directs the organization's communications, earned media and public relations, internal communications, and publications strategies. With more than fifteen years of experience in criminal justice reform, community-based research, government operations, and research and project management, Mr. Cherson joined The Bail Project in 2020 as the Senior Policy Advisor, where he helped develop the organization's policy team and oversaw several state and local-level advocacy campaigns. Before The Bail Project, Mr. Cherson served in several positions within the de Blasio administration at the New York City Mayor's Office of Criminal Justice, where his work included the development of the Mayor's Action Plan for Neighborhood Safety, a citywide community safety intervention grounded in the principles of participatory justice and where he also led the DOJ-funded Smart Defense Initiative to improve the administration and oversight of New York City's Assigned Counsel Plan. He received a B.S. in film and television from Boston University and an M.P.A. in public and nonprofit management and policy from New York University.