Press Contact: Jeremy Cherson, Director of Communications
FOR IMMEDIATE RELEASE:
(LOS ANGELES, CA) — Today, a new bail schedule goes into effect in Los Angeles, which includes pre-arraignment release protocols for misdemeanors and non-violent, non-serious felonies. Under the new protocols, the majority of people charged with lower-level crimes will have their pretrial conditions set by a judicial officer at arraignment. The Bail Project offered the following comment:
"Los Angeles's now-defunct bail schedules were drivers of mass incarceration that upheld a two-tiered system of justice – one where poor people were required to stay in jail pretrial, while rich people could buy their freedom. When people are jailed before trial due to unaffordable bail, they are needlessly separated from their families and communities, stand to lose their jobs and homes, and are forced to face the unsanitary, traumatic, and often fatal conditions in county jails. This is precisely why the courts found the previous paradigm unconstitutional and required the county to modify its procedures. The introduction of the new pre-arraignment release protocols today is a laudable step towards reducing reliance on cash bail and mitigating harm in one of the largest jail systems in the world.
By limiting the application of bail at arrest and removing bail-setting authority from law enforcement officers who lack crucial details about each case, Los Angeles has strengthened due process for its residents, making it less likely that people will be unnecessarily incarcerated without even being found guilty of a crime. By ensuring that people who are merely accused of a crime and legally presumed innocent are not unnecessarily incarcerated with unaffordable bail, Los Angeles has better equipped its residents to defend themselves in court and meaningfully participate in their families, jobs, and communities.
These new protocols are a positive but incomplete change: Judges will still maintain discretion to utilize cash bail at arraignment, though it is our hope that the application of financial conditions at that stage will be limited. Cash bail belongs nowhere in our pretrial system, which is something we have long known: The Bail Project has provided free bail assistance and voluntary supportive services to nearly 30,000 people nationwide who have returned to court 91% of the time, laying waste to the idea that cash bail is necessary. For now, though, we are heartened by the significant strengthening of due process in Los Angeles County through the virtual elimination of pre-arraignment cash bail, which will ultimately lead to more stable and thriving communities. We urge other jurisdictions to take note."
Thank you for your valuable attention. The urgency and complication of the cash bail crisis requires meaningful participation to create real change – change that is only achieved through the support of readers like you. Please consider sharing this piece with your networks and donating what you can today to sustain our vital work.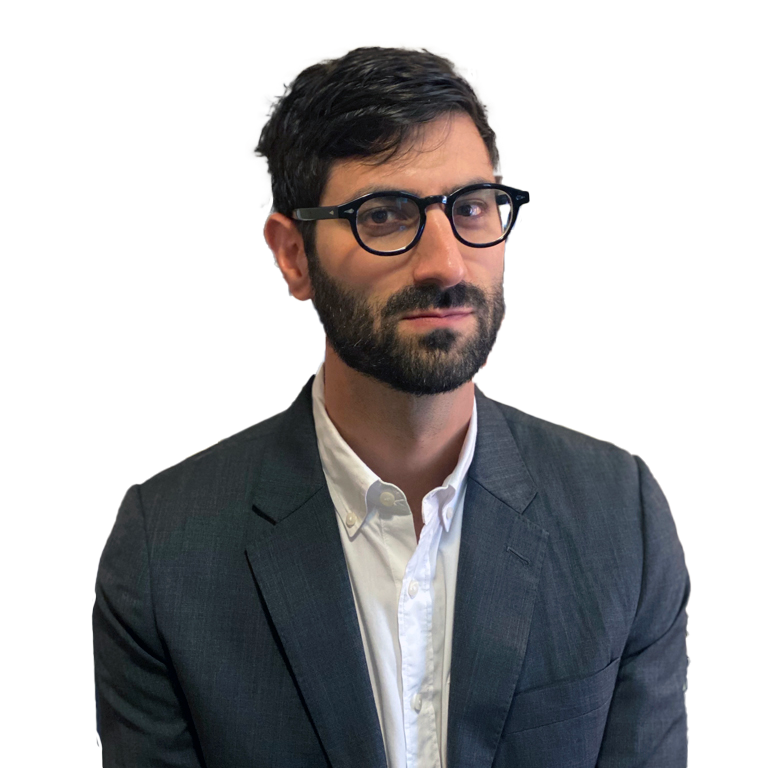 As the Director of Communications and Publications, Mr. Cherson directs the organization's communications, earned media and public relations, internal communications, and publications strategies. With more than fifteen years of experience in criminal justice reform, community-based research, government operations, and research and project management, Mr. Cherson joined The Bail Project in 2020 as the Senior Policy Advisor, where he helped develop the organization's policy team and oversaw several state and local-level advocacy campaigns. Before The Bail Project, Mr. Cherson served in several positions within the de Blasio administration at the New York City Mayor's Office of Criminal Justice, where his work included the development of the Mayor's Action Plan for Neighborhood Safety, a citywide community safety intervention grounded in the principles of participatory justice and where he also led the DOJ-funded Smart Defense Initiative to improve the administration and oversight of New York City's Assigned Counsel Plan. He received a B.S. in film and television from Boston University and an M.P.A. in public and nonprofit management and policy from New York University.