Host a Fundraiser
Make a big impact by hosting a peer-to-peer fundraiser today. Start encouraging your friends and family to help secure freedom for our clients across the country!
Want to live stream for charity?
Tiltify
and
Streamlabs
make it easy to host fundraisers on your favorite streaming platforms like Twitch, TikTok, YouTube, Discord, and more! It only takes a few minutes to get started.
Already helped?
Get to know our clients now.
You can change lives, one bailout at a time.
Join us in lending a helping hand and creating a system that works for all.
The Bail Project is a 501c3 nonprofit organization. Contributions are tax deductible.
More ways to support
Looking for other ways to support The Bail Project? Whether you want to donate crypto currency, a vehicle, or by bank transfer, we make it easy to support the cause you love.
Check out our donor FAQ page for more information.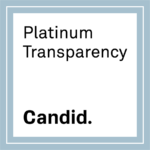 To donate over the phone, call  (323) 366-0799 x 2
To donate by mail,  please make your check payable to
"The Bail Project" at:
The Bail Project Attn: Gift Processing,
PO Box 102592 Pasadena, CA 91189-2592
The Bail Project is a registered 501(c)(3) nonprofit organization. Our tax identification number (EIN) is 81-4985512.
Your donation helps real people,
By providing free bail assistance to those in need, we restore the presumption of innocence, reunite families, and gather evidence for change.
Community Release with Support
We provide court notifications and free transportation to court. We also help our clients navigate voluntary supportive services like substance use recovery, housing based on their needs.