It was March 2020, and after waiting more than six hours to vote in the presidential primary elections, Hervis smiled as he walked out of his local polling place in Houston. It was around 1:00 a.m., and the 62-year-old had finally cast his ballot. Dressed in a white shirt and jeans, Hervis told reporters swarming him he felt proud.
"I wanted to get my vote in, voice my opinion," Hervis told a local ABC affiliate reporter. "I wasn't going to let anything stop me, so I waited it out."
Hervis, one of the last people to vote at Texas Southern University, debated leaving when he first arrived. It was already 7:00 p.m., and the line to vote stretched out the door. Hervis worked two jobs – one in the morning and the other late at night – and he worried he would be late to work, but he ultimately decided to stick it out.
"It's worth the sacrifice, " Hervis told a Houston Public Media journalist while he waited in line. "I wouldn't feel right if I didn't vote."
Hervis' commitment to vote quickly reverberated across the nation. He became a symbol of determination and was celebrated by many as a model citizen.
But according to Texas Attorney General Ken Paxton, Hervis was allegedly breaking the law.
In Texas, it is illegal for a person charged with a felony to 'knowingly' vote while still serving a sentence, including parole.
Hervis had been on parole since 2004 after serving time for a 1995 burglary conviction. He had only a few months left on his parole. Under the Texas election code, a person convicted of a felony can only register to vote once their sentence is fully complete.
But Hervis wasn't aware of the Texas law. He had no idea that he was ineligible to vote. And he had no clue that doing so meant he could be charged with a second-degree felony.
But in July 2021 – more than a year after Hervis voted in the Texas Democratic primary –  Paxton ordered Rogers to be arrested and charged with two counts of illegal voting from ballots he cast on March 3, 2020, and Nov. 6, 2018. In at least 20 other states, Hervis' alleged vote would not have been a crime. But because he lived in Texas, Hervis was now facing two 20-year prison sentences. A conviction would essentially amount to a life sentence.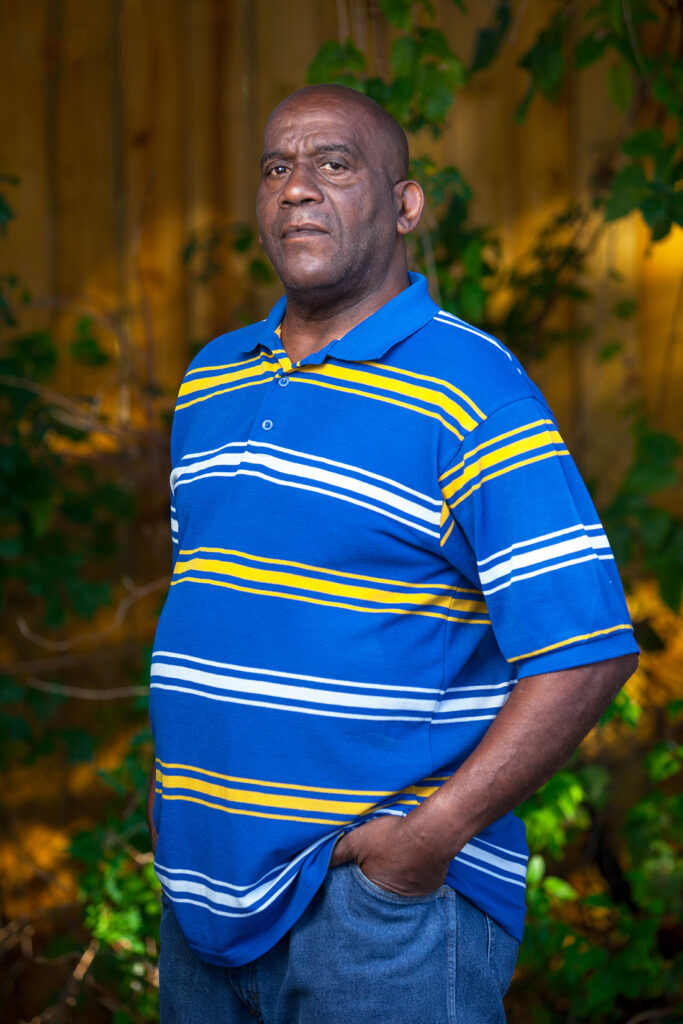 To make matters worse, a judge set Hervis's bail at $100,000.
Fortunately, The Bail Project quickly jumped into action. We traveled to the jail and posted the full bail amount, allowing Hervis to be free while his case was pending and begin working with his attorneys at the ACLU of Texas to defend against the charges.
Hervis's arrest coincided with the Texas Legislature starting a special session in which bills on new voting restrictions and expanding the use of cash bail were to be discussed.
"Voting restrictions and the expansion of the cash bail system go hand in hand,"  Robin Steinberg, CEO of The Bail Project, said at the time of Hervis' arrest.
She added: "Mr. Hervis's situation is a textbook example of how these systems intersect to undermine our fundamental rights and target minorities. In their fevered desire to suppress the turnout of people of color, the Texas Attorney General has engaged in political theater, while using the bail system to send a targeted message of fear."
Once released, Hervis, his legal team, and civil rights advocates highlighted the fact that he had waited for nearly seven hours to vote despite working two jobs. They argued this was evidence that he didn't know he was ineligible to vote.
More than a year after Hervis' arrest, a district court judge dismissed the charges against him. Had The Bail Project not posted the $100,000 bail, Hervis would have likely been incarcerated in pretrial detention this entire time.
The judge's ruling came more than one year after the Texas court of criminal appeals reaffirmed that Paxton doesn't have authority to unilaterally prosecute election crimes.
"We are thrilled that justice has been done for Mr. Rogers. He never should have been prosecuted in the first place, and this ruling allows him to put this traumatic ordeal behind him and move on with his life," said Tommy Buser-Clancy, a senior staff attorney at the ACLU of Texas who helped represent Hervis.
As election day nears, the judge's decision to dismiss Hervis' case is playing out amid a recent uptick in Republican-led voter fraud prosecutions against people formerly convicted of felonies who have been accused of voting when they were not eligible to do so.
An estimated 5.2 million people cannot vote in the US because of felony convictions, according to an estimate by the Sentencing Project, a criminal justice non-profit. Each state has its own rules. Some states allow people convicted of felonies to vote once they are released. Other states allow people convicted of felonies to vote while they are still in prison. Meanwhile, in some states, like Texas, people with felonies are required to complete their entire sentence before they're eligible to vote.
Such discrepancies in voting rules can make the process intimidating, confusing, and difficult. In Florida, for example, several people arrested in August for allegedly voting illegally were initially told they could vote.
For Hervis, this entire ordeal has been traumatic, his legal team said, but he is looking forward to moving on with his life.
"I am thankful that justice has been done," Hervis said. "It has been horrible to go through this, and I am so glad my case is over. I look forward to being able to get back to my life."
I hope you were as moved by reading this story as I was while interviewing our client and writing it. We at The Bail Project are honored to provide a platform for our clients to share their experiences – but we are only able to do so because of the support of readers like you. If you found value in this story, please consider donating today. Every little bit helps.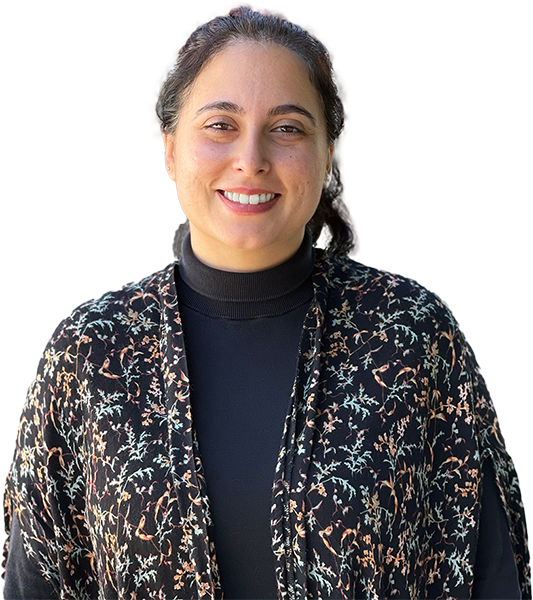 Melissa grew up in Los Angeles and attended the University of California, San Diego where she earned a Bachelor's degree in International Studies and Religion. She later moved to New York and Washington D.C., where she worked as a researcher and a reporter before going to Columbia University School of Journalism for her Master's degree. She moved back to Los Angeles in 2016 where she continued working as a reporter for several years. In her free time, you'll likely catch Melissa petting dogs, drinking wine or watching Seinfeld.